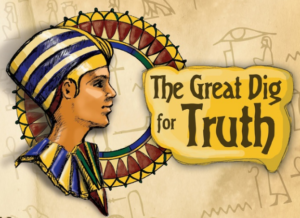 July 17-21, 2017 from 6:30pm-8:00pm
Dust off your shovels and get ready to dig for truth in God's Word on our expedition to Egypt!  Vacation Bible School is a FREE summer camp for children ages 4-grade 6.  Children learn about the Bible and world missions and participate in games, arts and crafts, snacks, and music time.
Registration is now open!!!! Click the link below to register your children for VBS!!! If you have any questions please contact Jacob Fafard (jacob.fafard@gmail.com) or Tyler Masters (mastersofcarthage@gmail.com).
Registration: https://goo.gl/forms/0BjRrO3LNQ36E87c2
Kids Souvenir T-Shirt Order Form: https://goo.gl/forms/Hya8J78ffwG4p3a63
Join our Facebook event for announcements and to invite your friends. https://goo.gl/rNUCLr