Fellowship Bible Church is located in the heart of Burlington, Massachusetts just 15 miles from downtown Boston. We strive to shine the light of the gospel of Jesus Christ in our community. We are made up of a body of believers who desire to exalt Jesus Christ — the One whose death and resurrection gives us peace with God and the hope of heaven.

When should you visit?
We would love to have you visit us this Sunday! We have morning worship at 10:30am.  We also meet in small groups and bible studies throughout the week. If you have any questions about visiting feel free to email us at fellowship.bible.church781@gmail.com
What should you expect when you visit?
You can expect to be greeted by warm friendly people from the first moment you step into Fellowship Bible Church. We strive to have a service that honors God in every aspect. Our Pastor preaches expository messages that are designed to help us grow not only in our knowledge of the Bible but also in our everyday walk with God. A nursery is provided for our services as well as Kid's Church for children during our Sunday service.
How should I dress?
There is no dress code at Fellowship, our goal is that you would feel welcome and comfortable during your visit with us.
What about my children?
For children 3 and under we have a newly remodeled nursery that is staffed with friendly professional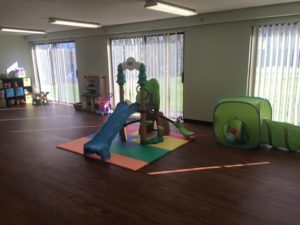 workers who will care for your children during your visit. Our nursery is located in the Educational Wing and one of our Greeters will be happy to help you find the nursery.
For  children 4yrs through 4th grade we have a Kids Church where your children will learn a bible story, do crafts, sing songs and have a fun time learning with their new friends. Kids Church is dismissed during the worship service.
What is your worship like?
We strive for biblically sound songs and hymns that encourage and uplift us in our worship to God.
How long is the service?
Our services normally last for an hour to an hour and fifteen minutes.